ALEXANDRIA, VA – On Friday, September 9, 2022, Alexandria City High School (ACHS) JROTC hosted a 9/11 memorial ceremony in front of the King Street campus. The ceremony began with a reading of a letter from Coach Joe Pisciotta, former TC Williams history teacher and 9/11 photographer. Pisciotta also co-founded the "Still Standing, Still Free 9/11" photo exhibit that was on display at Pentagon City's Fashion Center last year. To learn more about this exhibition, click here.
Unfortunately, Pisciotta could not be present; scroll down for his full remarks.
The trainer's remarks were followed by a dedication to the JROTC of one of Pisciotta's photos from the Pentagon 9/11 scene.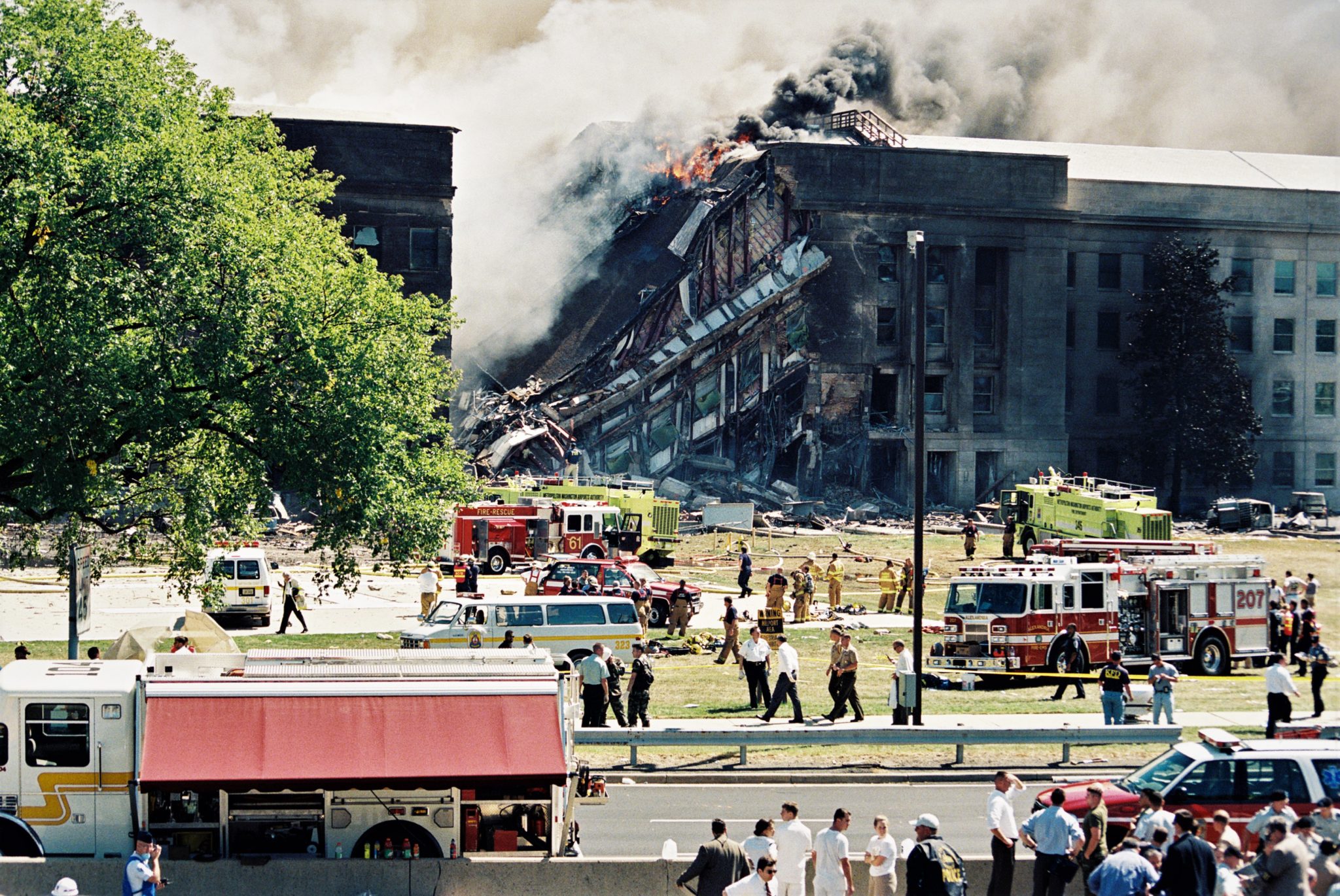 Also present were members of the Alexandria Fire Department, a branch that was an integral part of the first responder wave for the 2001 attack on the Pentagon.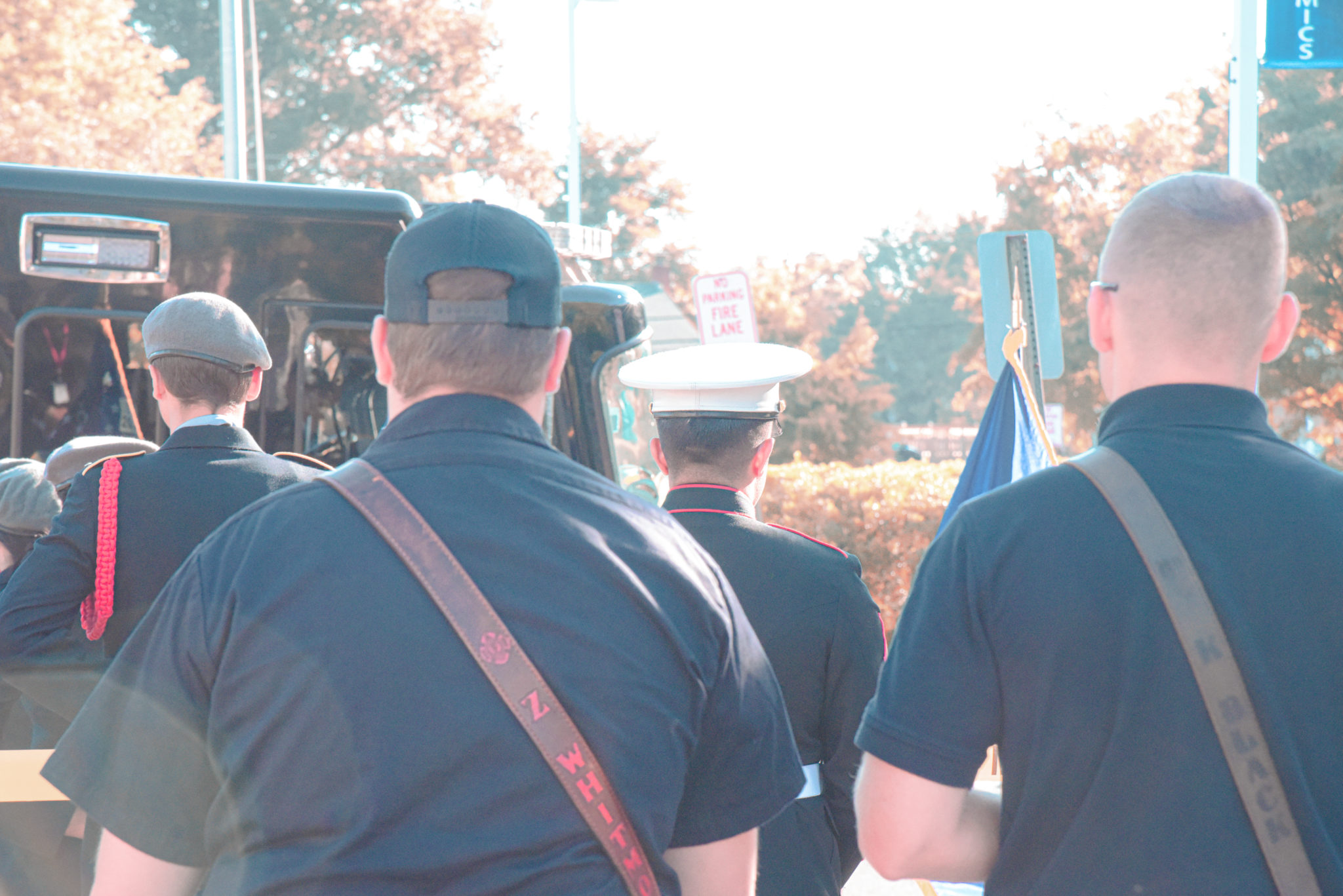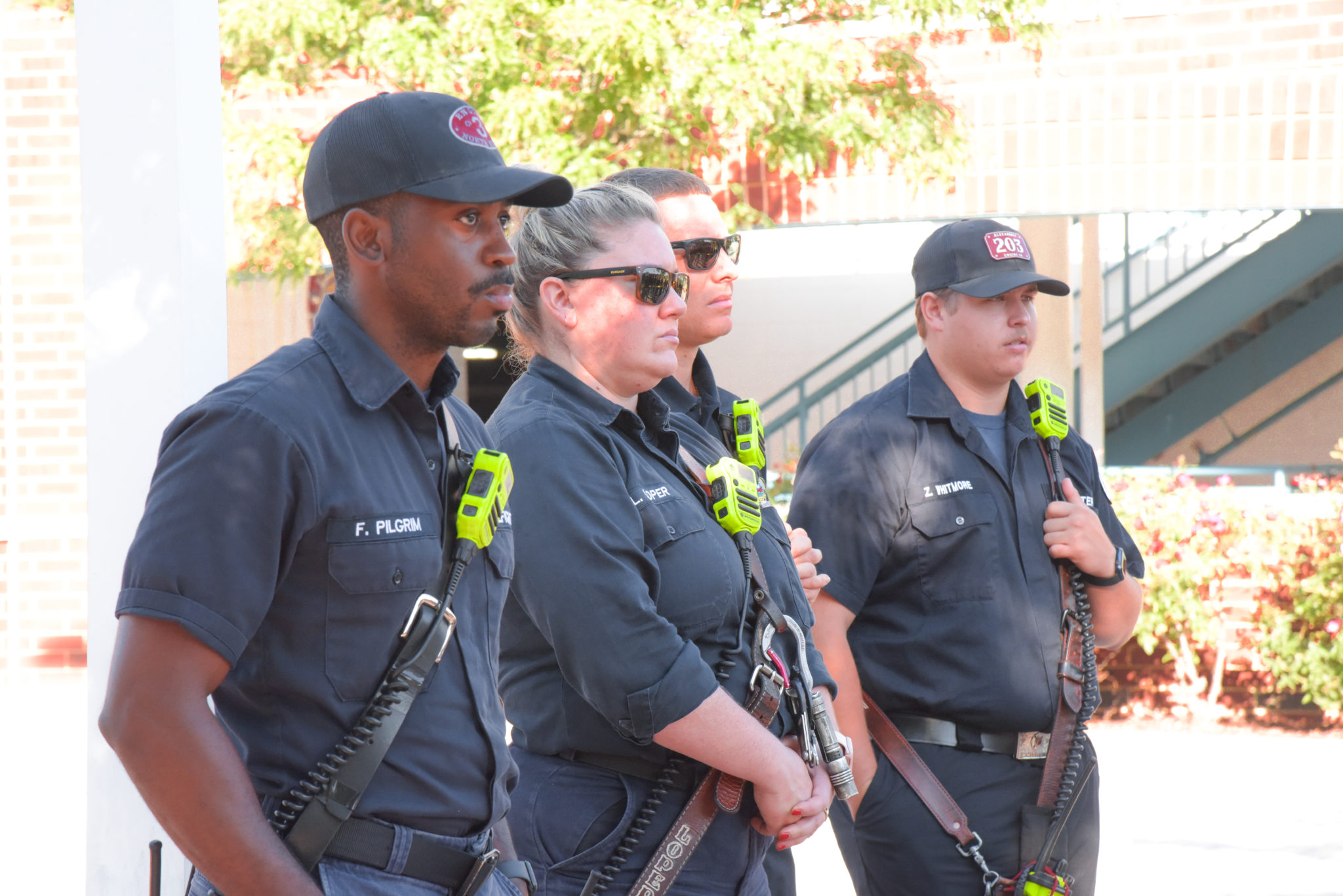 Although all ACHS JROTC members were born after September 11th, they understand the gravity of these ceremonies and the importance of continuing the story of that day and the memory of those lives lost.
Anais Dellarïa, Battalion Executive Officer for ACHS JROTC, was born on September 8, 2005, years after 9/11. As a member of the next generation, she still knows how important it is to carry those memories forward. "I think memories are a big thing for me personally," she says. "I've been involved in a lot of 9/11 ceremonies… I just love thinking back and telling stories and recognizing what people have done for our country and realizing how quickly communities can come together for the greater good."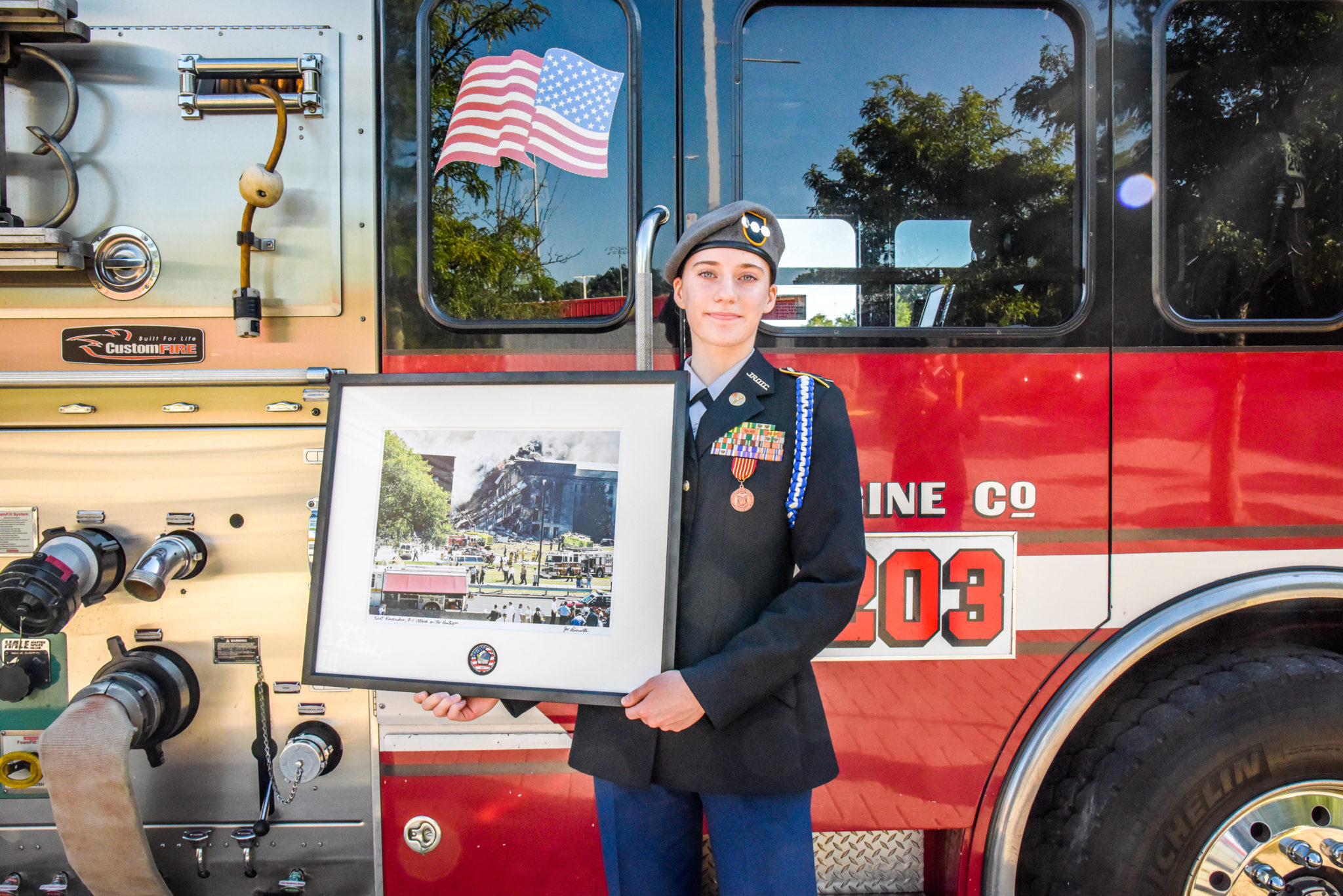 The ceremony ended with the flags being raised at half-staff in front of the school, a salute and a minute's silence for all the lost.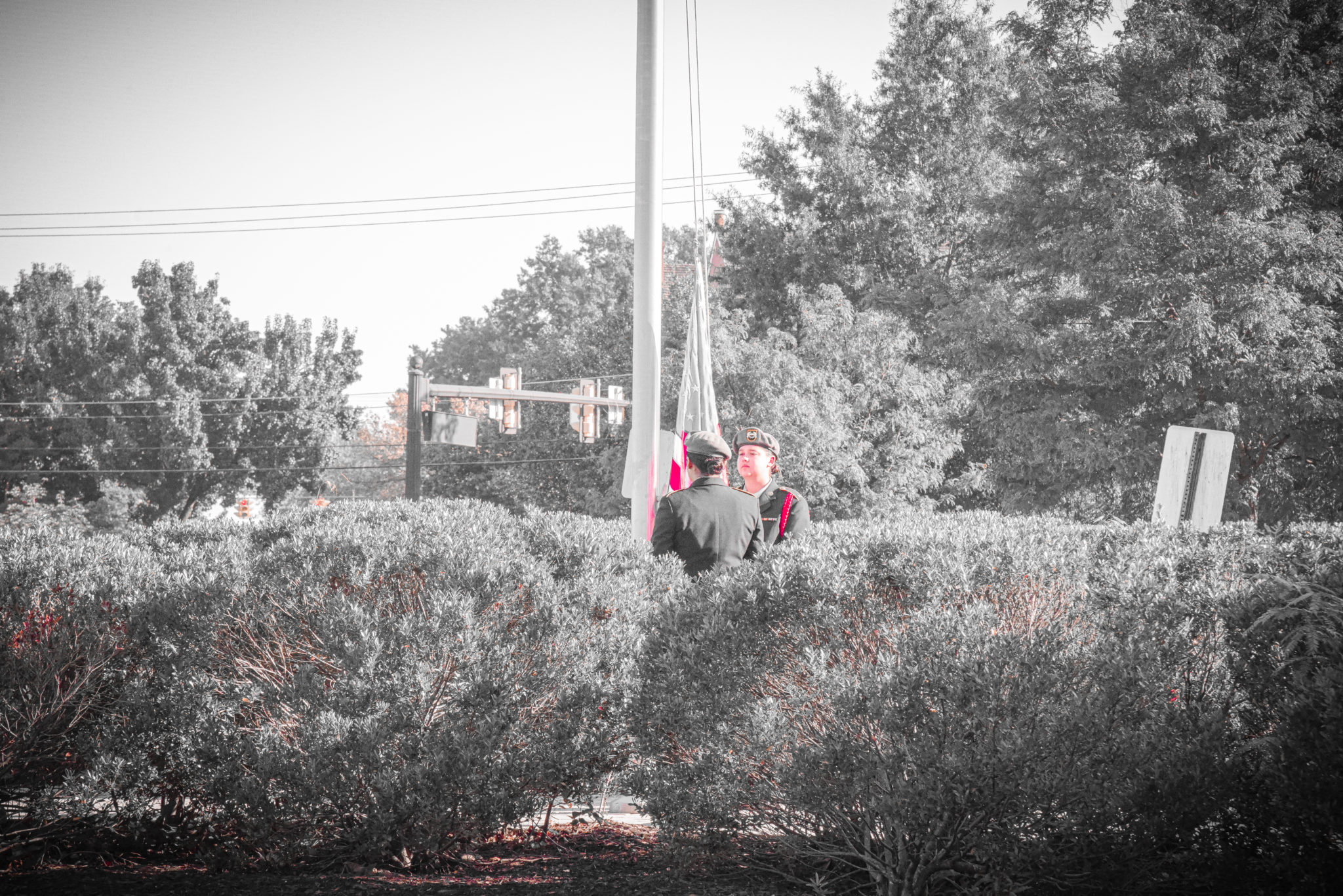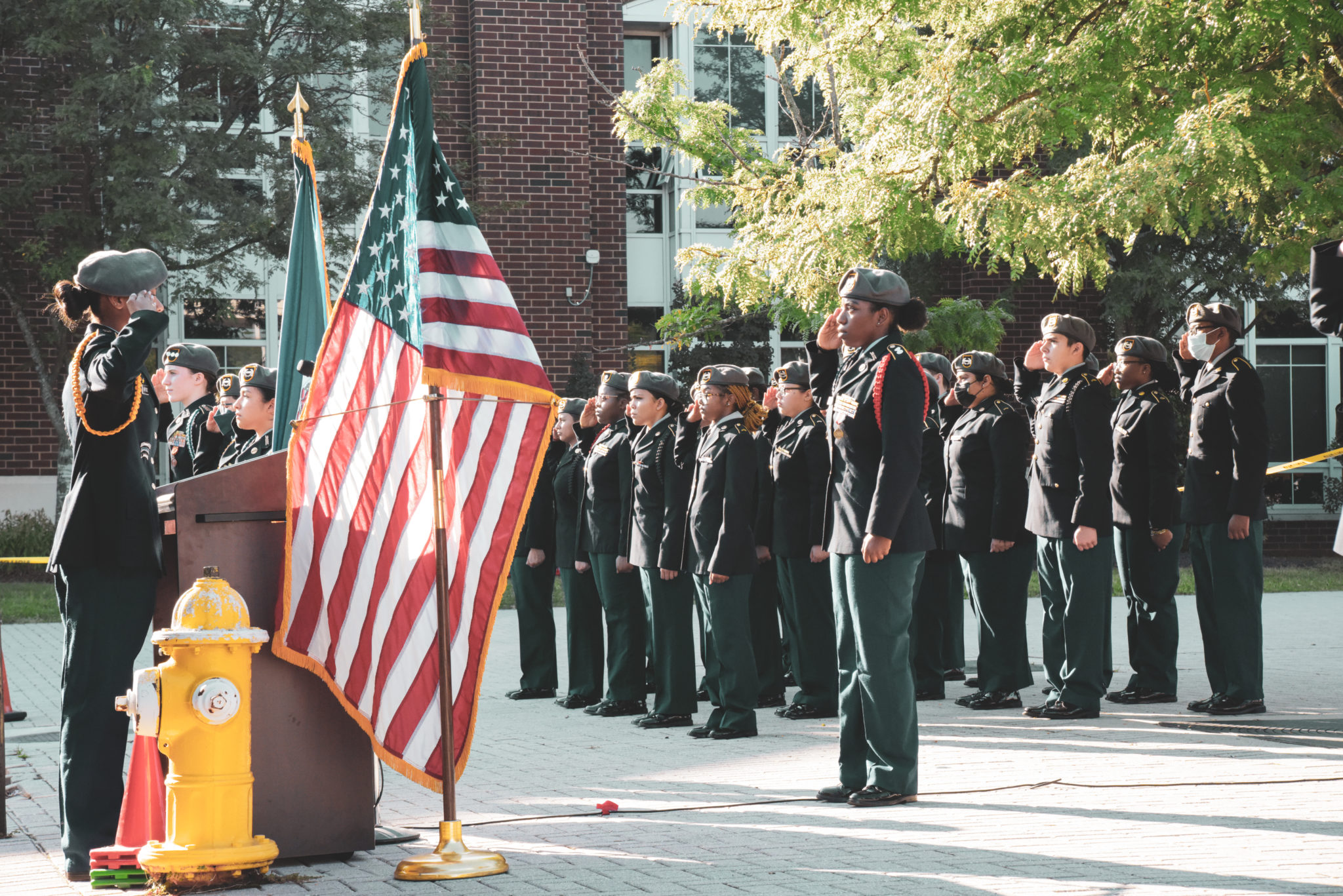 As 21 years have passed this Sunday since the attacks on the twin towers of the World Trade Center and the Pentagon, it becomes increasingly important to unite as a nation to continue these stories and remember this day.
[SEE ALSO: Never Forget, 20th Anniversary of 9/11]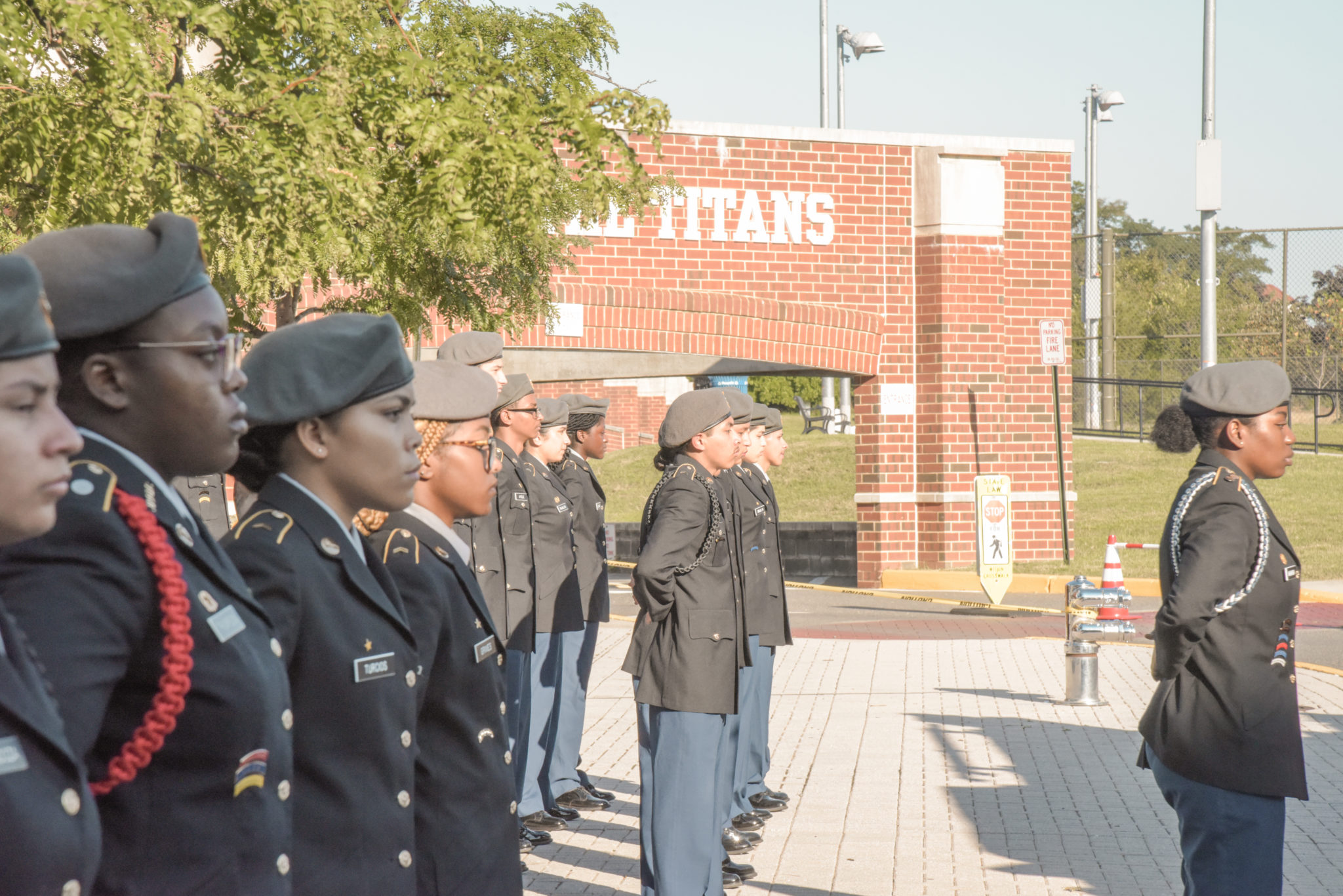 Coach Joe Pisciotta's full remarks on the ceremony:
Good morning and welcome to all present. I am sorry that I cannot be with you in person today, but thank you for giving me the opportunity to say a few words. I'll try to be brief.
First, I would like to acknowledge the Alexandria City Public High School Junior ROTC program and its leadership as one of the best programs in Virginia, if not the nation. A year ago you were chosen to be her color protection for the opening ceremony "Still standing – still free" a historical photographic exhibition on the 20th anniversary of the September 11 terrorist attack on the Pentagon.
The exhibition's mission was to remind and educate all people of all ages "Never forget" the terrible, unprecedented surprise attack on our nation. It should also commemorate the immediate response of local fire and rescue workers, as well as first responders Welcome Home our military men and women returning from Iraq and Afghanistan.
September 11, 2001was "Someday" in the life of America that led to it Twenty years war to bring justice and protect our nation before further home attacks. It was a day that forever changed the lives of our nation and the world. As a historian, it is these 20 years of lessons to remember and teach that must "never be forgotten." not just on this one day. You will always see videos on TV commemorating each terrible attack, devastation, human loss and heroes. As a teacher, as a student, as a citizen, the lessons lie in the study of causes and effects of Longest war in the United States.
JROTC is an important basic program with many advantages for the individual participants and for our nation. Let me share a personal story that I'm proud to tell you. The day after the attack on the Pentagon I took my 7 year old son downstairs to see the smoldering destruction of the Pentagon. A memorial tree nearby was immediately decorated with American flags, plastic models of a B-52 bomber, an F15C, an F16 Thunderbird, an F18 Blue Angel, a USMC Harrier and even a space shuttle. The base of the tree was circled with American flags. I took a photo of my son in front of the decorated tree and captioned the photo: "Justice is coming."
My son made a commitment at that moment to serve his country. After graduating from Jeb Stuart High School, as it is ironically called todayJudicial High School, he went on to Penn. State Univ. on a US Air Force ROTC mechanical engineering fellowship program and is now an Air Force Captain, serving as Intelligence and Procurement Officer.
We are at a critical time in our nation where we must focus on things bigger than ourselves. To serve in the military or as a civilian or in your community is a sacrifice to do good and people up to help all levels of life. The JROTC program gives each of you the building blocks to lay the foundation of values, self-discipline and leadership to help create a better community and a better nation. Be proud of what you do. Respect yourself and others.
Thank you and God bless America


Post Views:
19